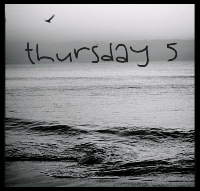 I found a fun new way to blog on Thursday. This will force me to post a little something extra and get me to write about something different. Check out Nicole at Flip Flops and Combat Boots if you'd like to join the fun.
This weeks words are…
Fabulous
Satisfying
Amazing
Sweet
Jubilant
1. I have such fabulous friends. One part of the military life that is NEVER easy is saying good-bye to them when they, or we, move. One of my fabulous friends is leaving this week and I'm sad. She's truly one of the greatest people I've ever met and I'm really going to miss her.
2. I just ate the most satisfying bowl of oatmeal. I know, I know. Oatmeal? Yes, oatmeal. I love oatmeal so much. It's very filling, can be changed several ways, and I can't help but love making it for my husband.
3. Even though parts of the military life are hard, like I've mentioned above, and others may thing I lead a boring life… I think I lead quite an amazing life. Being able to travel, meet amazing people, and love my submariner while he does his part in the fight for the very freedom our country cherishes. I'm so very grateful for our amazing life and can't wait to see what our future holds.
4. Oh how I love my sweet pups, Jack and Tess. They bring a smile to my each and every day. I don't know what my life would be life without them in it.
5. I will be so jubilant when we are finally settled in our new home in Hawaii. How long we will call HI home, that's all up to the Navy, but we'll enjoy it none the less.