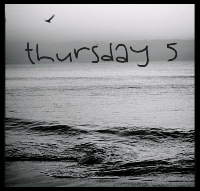 This weeks words are…
Peaceful
Loved
Awesome
Lucky
Smart
I wish I were feeling a bit more peaceful this week.  There's just so much on my mind, even more going on, and I am in no way peaceful.
I do feel very loved though.  While I am far away from family, I have some wonderful friends and they always make me feel very loved.
I watched a little bit of the news today and caught a story about Hawaii's Kilauea erupting.  It's truly awesome.  Matt and I were there this time last year.  We didn't get to see it blow like it is now, but we're hoping to make another trip that way once we've moved to Oahu.  That would be awesome.
This one may be a bit too much… but I'm hoping to get lucky tonight.  Our boat was out to sea during the holidays so our holiday party had to be postponed… and it happens to be tonight.  That's a long postponement huh?  Well if I'm lucky, I'll get lucky, and maybe we'll be lucky and make a baby.  Tee hee hee.
I wish I had way to use the word smart this week… but I'm at a loss…  well I guess I'm not very smart, then huh??  🙂
I hope everyone enjoys their weekend.
Be sure to link up with Nicole at Flip Flops & Combat Boots.